Discover the Modena's tradition.
Visiting our Educational Farm and the Acetaia you will understand what the Traditional Balsamic Vinegar represents for us and for Modena's Community.
The paths are organised in order to allow all partecipants to experience each stage of the production process, from harvest to bottling and tasting.
The visits, guided by the teacher Paola and her son Luca, last more or less two hours and are aimed at both kids classes and adults.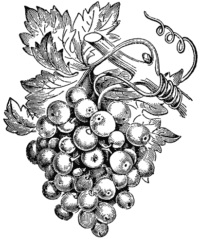 Visiting the vinegar cellar participants will be accompanied to discover the harvest, the types of grapes used for the production of Traditional Balsamic Vinegar and all the operations needed in order to process and storage the must.
The guides will explain how to cook the must, how it will be used for acetification and how fermentation works.
Through interactive paths visitors will discover how the barrels are organized, how the annual transfer procedure works and how to fill out the vinegar tasting cards with the guidance of experts.
In this way they will experience all stages of the entire process and they will try the acetaia experience with all their senses.